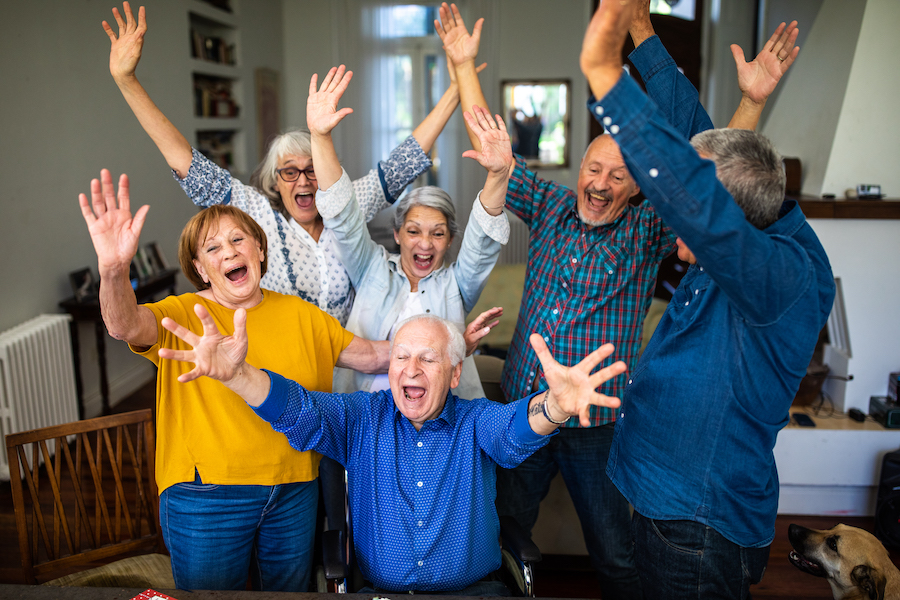 For Jackson Creek Senior Living in Monument, Colo., the past five years have been a journey of growth, resilience, and commitment to providing the best senior living experience for residents. As we celebrate our five-year anniversary, it's a perfect time to reflect on our history, the values that have remained unchanged, the challenges we've overcome, and our vision for the future.
Building a Foundation
Over the years, the mission and core values of Jackson Creek haven't changed. The most significant? Integrity.
"We're not here just to fill rooms; we're here to ensure every resident feels confident and informed about their decision to join our community," shares Laura Hale, Director of Sales and Marketing.
Adapting to the Challenges of COVID-19
While the world outside was filled with uncertainty, Jackson Creek remained a safe and supportive community during the challenging pandemic era, which fell during the community's first five years. The community responded by creating its very own TV channel during a lockdown—talented residents, from painters to performers, recorded content broadcast in each resident's room. For special events, like the Air Force celebration, their recognition reached every corner of the community with a special appearance of trumpets and decorated cupcakes delivered a la carte. 
Recognizing the needs of all of its community's residents during the pandemic, Jackson Creek's culinary team went above and beyond to deliver three nutritious meals to every resident, so grocery shopping wasn't an issue. All of this was done without raising rental rates, reflecting the commitment to standing with residents and families during challenging times.
Representing the Heart of Monument
Laura went on to share how the common phrase within the community is to "be the heart of Monument." By actively participating in local events like the Walk to End Alzheimer's, Kiwanis' Empty Bowl Dinner, and volunteering at Tri-Lakes women's events, they've given back and have integrated themselves into Monument's close-knit community. The community, now that the pandemic has waned, hosts a number of educational and entertaining presentations that are often free and open to the public. Jackson Creek opened with a vision of being a resource for families and seniors, and that vision is fulfilled with its effort to provide these monthly events.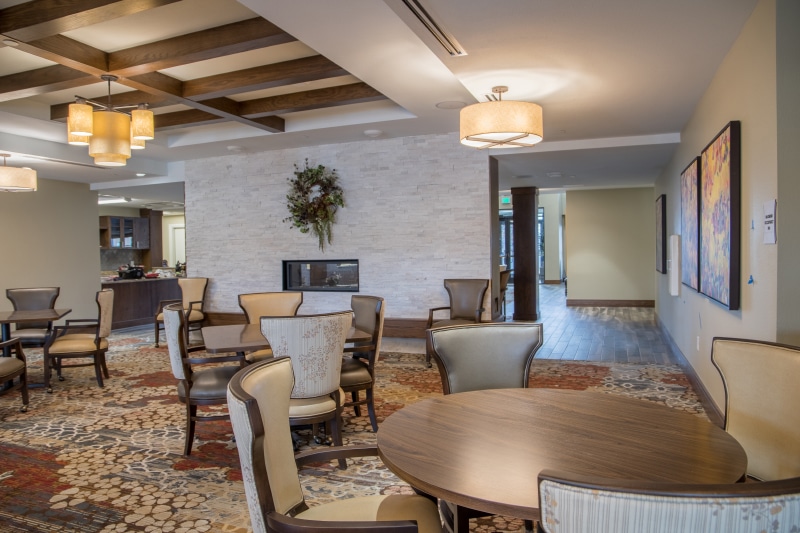 A Welcoming Environment
At Jackson Creek, relationships are built around the dining room table. It's where residents, team members, and visitors come together to share stories and laughter. And more than just food, this time together fulfills socialization opportunities that help residents stay engaged and healthy.
"We are so proud of the strong roots we've established in the community. Our directors and team members work together to create an environment where everyone supports one another," emphasized Laura. She shared how she feels truly blessed with their dedicated team members who all share a deep desire to work together for the benefit of the residents.
A Vision for the Future
Executive Director Adam Salser has played a crucial role in shaping the culture and values of the community. Staff have recognized his commitment to building a team of employees who are genuinely passionate about seniors. His goal is to connect with every person who walks through our doors, to get to know their individual stories, and to make hiring a team decision; it's a rare and special commitment to a grander vision.
Adam shared that he envisions Jackson Creek as the hub for senior living in Monument. "The housing market is set to grow exponentially, by staying focused on our residents and continuing to provide exceptional services, we can meet the growing demand for senior living in the community," he said.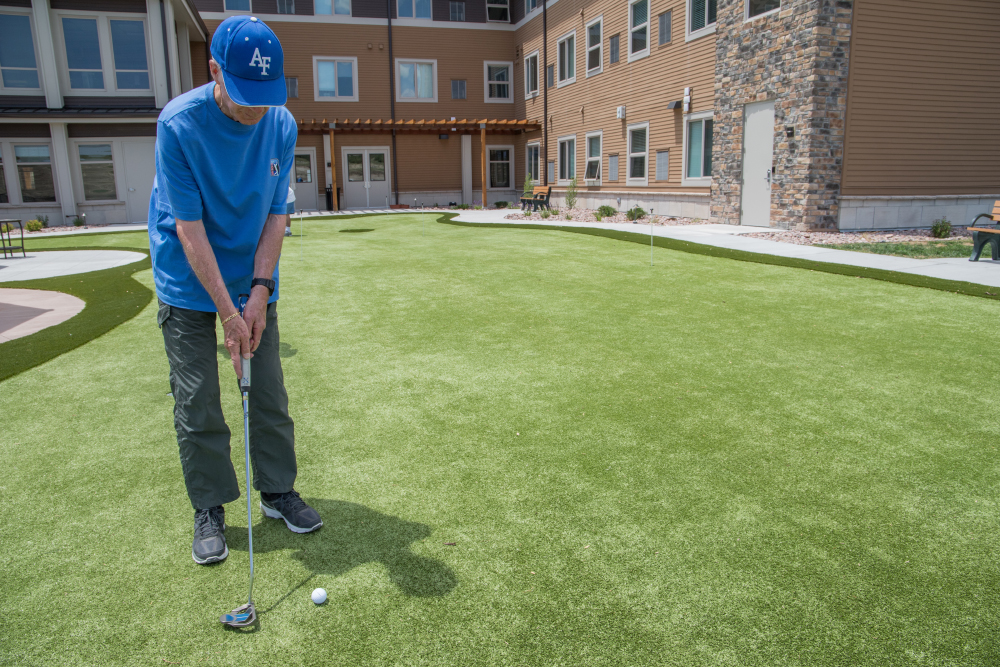 Amenities that Stand Out
Amenities at Jackson Creek include three dining venues ranging from a bistro café to a table service restaurant; housekeeping and laundry services; wellness programs and social activities; care staff scheduled 24/7; medication management; scheduled transportation; exercise and therapy spaces; a full-service salon; onsite medical and professional clinics; a theater/chapel space for community presentations and gatherings; a library, meditation space, and game room; an onsite general store; dog-washing station; outdoor walking paths, putting green, community garden and more.
Jackson Creek is also equipped with the latest technologies like LifeLoop, Hearing Loop, JCTV and It's Never 2 Late, which help keep residents connected, engaged, and secure.
Just east of I-25 and a short drive from historic downtown Monument, Jackson Creek is conveniently located near restaurants, major grocery stores, pharmacies, banks, medical services and retail shopping. The community sits across from the Tri-Lakes YMCA and is near some of the area's top attractions, including Garden of the Gods, Manitou Springs, the Air Force Academy, Pikes Peak, Cheyenne Mountain State Park, and the Palmer Lake Recreation Area.
Grounded in Strong Roots
Designed to meet the growing need for senior housing and health care in northern El Paso County, Jackson Creek owners Rob Oldach and John Raycraft and the WellAge Senior Living leadership team shared a vision for senior living in Monument that would be unique to the local community and not a template reproduced in other markets. Their shared vision has since become a reality.
The past five years have been a testament to Jackson Creek's unwavering commitment to its residents. The dedication to integrity, adaptability during challenging times, and active involvement in the local community make Jackson Creek a unique and welcoming place for seniors to call home.
As Jackson Creek celebrates its five-year anniversary, it looks to the future with much anticipation. The opportunity to continue being the hub for senior living in Monument looks promising—for the next five years and beyond!
Jackson Creek remains one of the newest and most innovative communities offering independent living, assisted living, memory support, respite care, and a day retreat program for seniors 62+. If you'd like to learn more about the community, please contact us at 719-259-1331 or schedule a visit online.