Technology to Keep Residents Connected, Engaged and Secure
Jackson Creek is equipped with the latest technologies to keep residents connected, engaged and secure in a contemporary, comfortable setting. Innovative technologies allow staff to support resident safety while providing attentive, professional services and health care. We have partnered with some of the best in the industry to make this possible.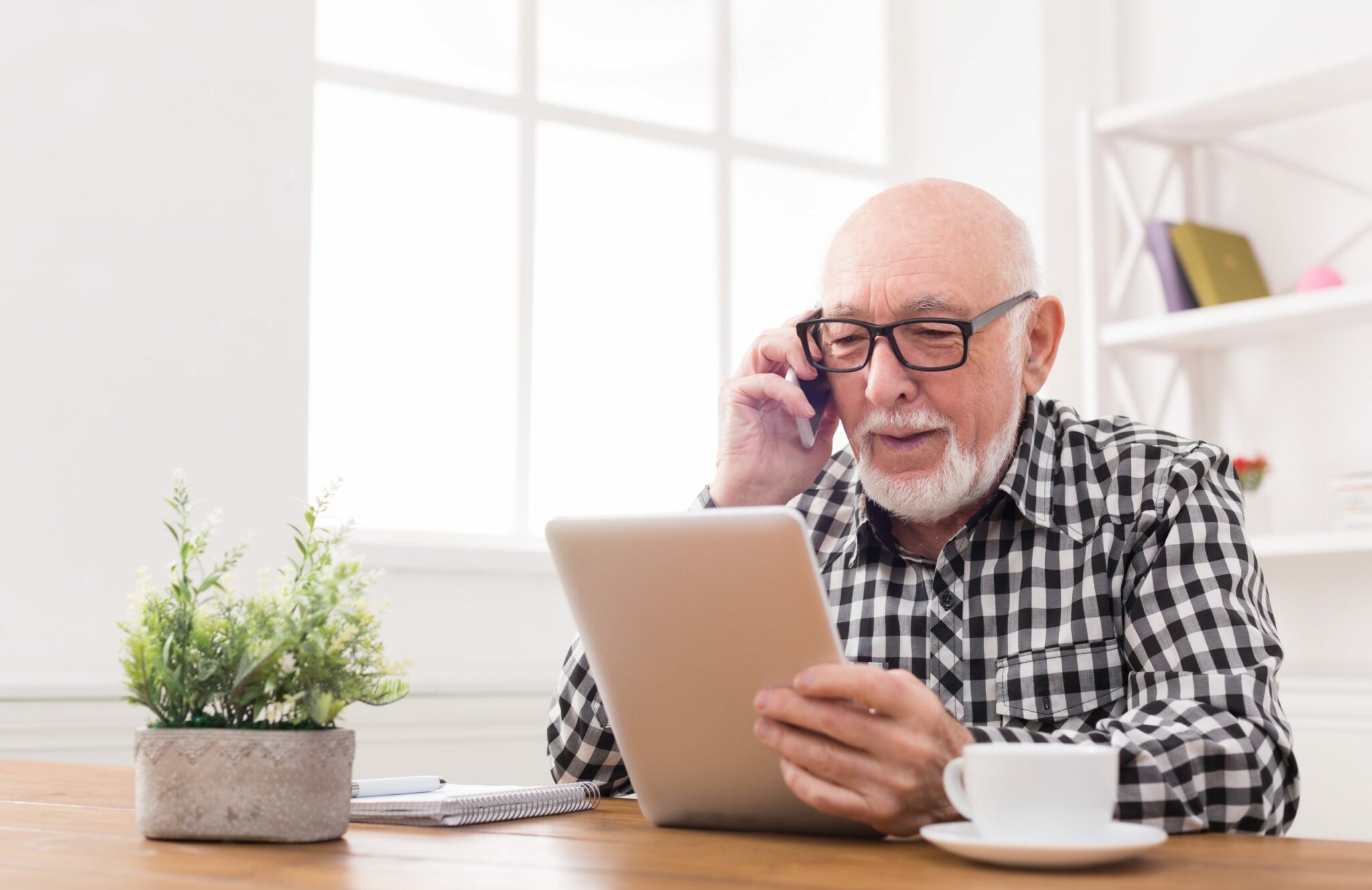 Jackson Creek makes it easy for residents to stay connected and engaged in so many ways.
LifeLoop, our digital community portal, features tools that are accessible for both residents and their families. Accessible from most laptops, tablets and smartphones, residents get instant access to community news, can register for community events and activities, or message staff, family and friends. They can even store and share photos, make maintenance requests or schedule transportation.
JCTV is broadcast on multiple flat screen TVs throughout the community and in residents' rooms to share the latest community information.
Advanced audio-visual systems facilitate engaging events and presentations.
Hearing Loop technology, compatible with most hearing aids, offers hearing-impaired residents a more enjoyable listening experience in the various event rooms. Headsets are available too.
It's Never 2 Late provides touch screen systems for residents to access an extensive library of educational, entertainment, cultural and health content.
Modern Conveniences in our Apartments
Wi-Fi and phone capabilities.
Individually controlled heating and cooling systems.
Basic cable connections with access to 140 different channels.
Access-controlled, video-monitored community entry.
Security cameras located at all entry and exit points.
Industry-leading wireless locators and emergency call systems throughout the campus.
Emergency alert devices in all resident rooms, including bathrooms and bedrooms. A voice-activated option is also available.