Creekside Retreat Services for Daily Support
Jackson Creek now offers a unique service for older adults so that family members and caregivers can take time off for work, handle personal business and appointments, or just relax while knowing their loved one is safe and receiving care and attention. Our Creekside Retreat program allows your loved one living with Alzheimer's and other forms of dementia to participate in social activities, games, music, and opportunities for growth and learning alongside friends during the day at our beautiful retirement community.
With staff trained in dementia care, the team at Jackson Creek offers an inclusive program of support and possibilities for those living with memory loss. Creekside Retreat program participants also have convenient access to campus amenities such as the beauty salon, theater/chapel, library, community garden, game rooms, lounges, and more.
Our Creekside Retreat participants gain access to all the services our residents enjoy, including:
Nursing on staff for peace of mind
Nutritious, chef-prepared meals and snacks
Medication management
Personal care
Assistance with activities of daily living
Wellness programs and activities focused on engagement and socialization
Advanced technology for safety, security, and entertainment
Full- and Half-Day Options
The Creekside Retreat program is available from 7 a.m. to 7 p.m. Monday through Friday. The half-day option includes up to four hours of service. The full-day option is anything beyond four hours of service.
To join our Creekside Retreat program, contact us to schedule an assessment for your loved one. For each participant, we develop a personalized care plan tailored to their needs.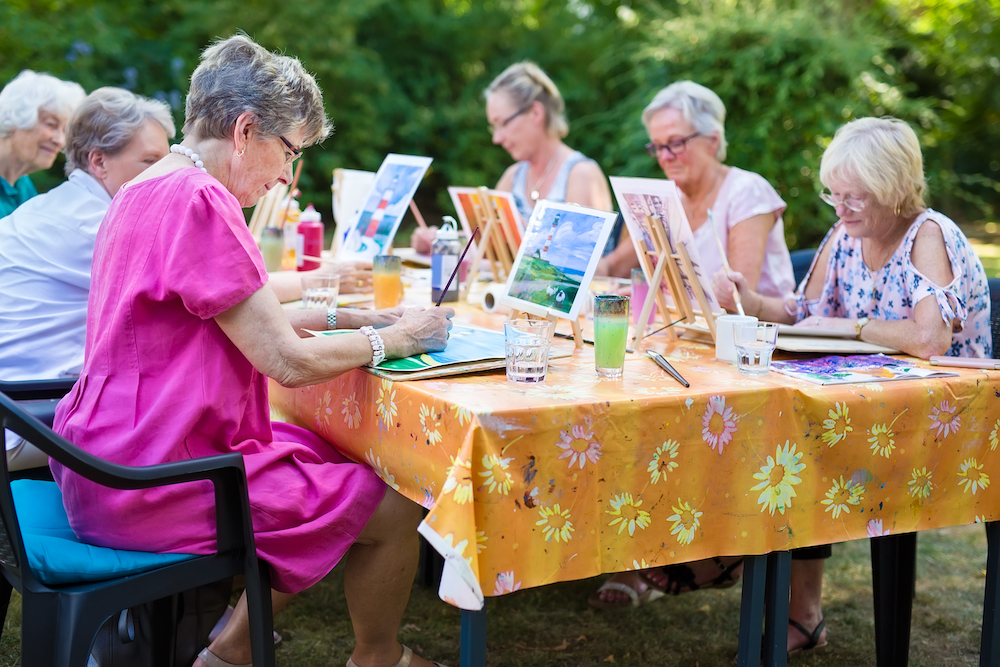 Contact us to learn more or schedule your tour