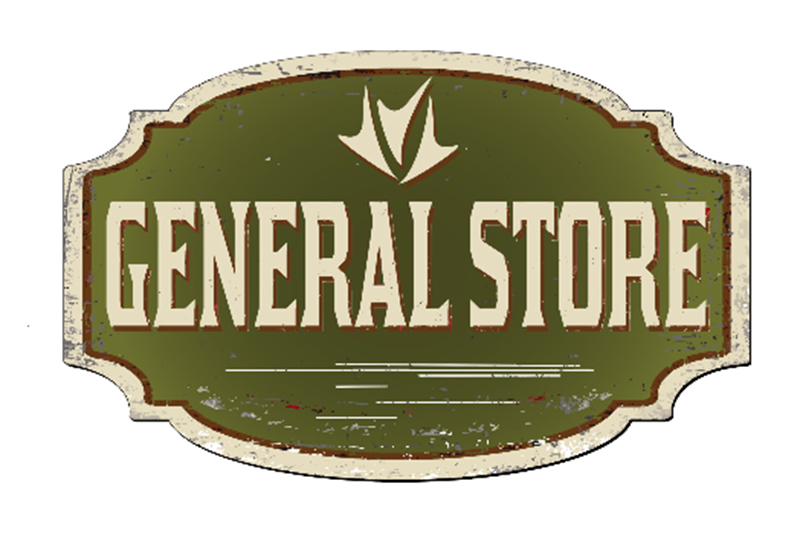 Demand for online shopping and door-to-door delivery services has increased in recent years. This transformation in how many older adults shop prompted Jackson Creek Senior Living to open an onsite General Store offering residents quick and convenient access to everyday essentials. It has also created opportunities for residents to get involved at the community level and fill an important role.
Located in the main lobby near the concierge desk, the General Store is staffed by resident volunteers Monday through Friday from 10:30 a.m. to noon. The store carries a variety of snacks, drinks, and household essentials like anti-bacterial wipes, toilet paper, laundry detergent, dish soap, and batteries.
"The General Store is really nice to get things right here and not have to leave the community to go shopping if you only need one or two items," said Ellen, a Jackson Creek resident.
The community is also partnering with local artists and offering greeting cards and other unique items in the store that make great gifts for birthdays, anniversaries, and holidays. The idea to sell locally curated items came after a member of the leadership team struck up a conversation with Noelle Clapp at a local maker's market. Clapp is a talented young artist from Peyton, CO, and her designs are featured on mugs, note cards, and stickers available for purchase at the General Store. Team members plan to connect with other local artists and periodically change the offerings to suit a variety of tastes.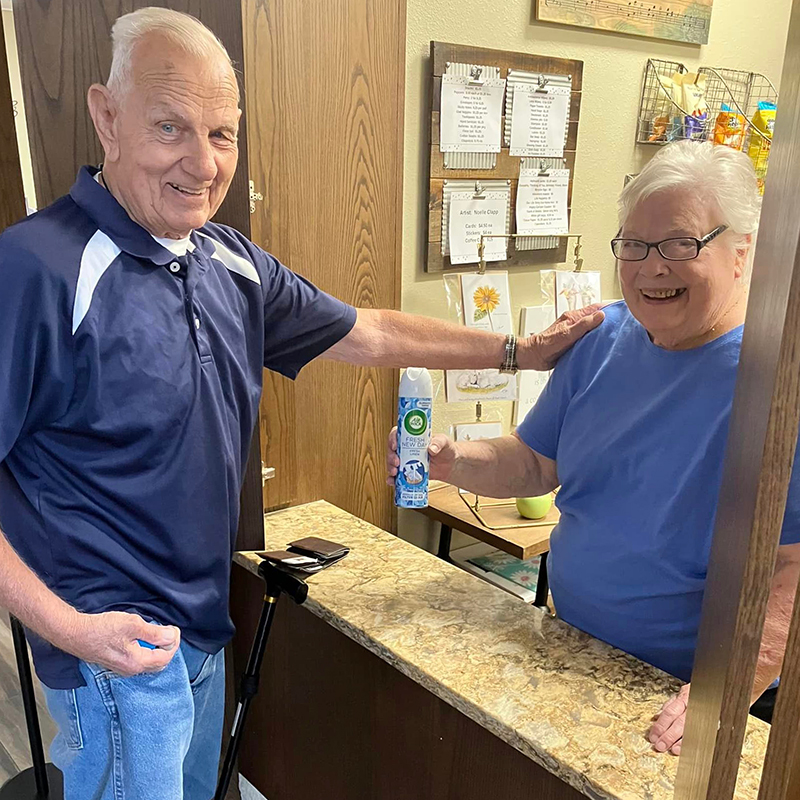 The General Store isn't the only thing creating a buzz these days. To quench their thirst after a busy shopping day, residents can stop by the new Bubbly Bash in the Bistro three days a week from 2-3 p.m. and enjoy a specialty drink prepared by the concierge team. Monday's menu features frosty root beer floats, Wednesday is smoothie day, and Friday's Happy Hour serves alcoholic and non-alcoholic drinks to jumpstart the weekend. Once the weather cools down, fall-themed drinks like warm apple cider and hot cocoa will be available.
The new General Store and Bubbly Bash drink stand are a welcome convenience and provide opportunities for residents to engage in community life and socialize. Resident volunteers in the General Store help provide an important service to others in the community and get to know their neighbors personally. The Bubbly Bash events naturally draw residents out of their apartments to gather and socialize with peers without having to venture far from home.
At Jackson Creek, residents are encouraged to participate in all aspects of daily life. Supporting resident-run clubs and organizations fosters community engagement, and residents become more than neighbors and form new friendships through shared interests. Listening to what the residents want, like the modern-day convenience of the General Store, and collaborating with them to provide it is one of the many reasons Jackson Creek is a fabulous place to retire.
Ready to start shopping for your dream retirement? Call Jackson Creek Senior Living at 719-259-1331 or schedule a tour online. You can also keep current on special promotions and events by signing up for our monthly newsletter and following us on Facebook.