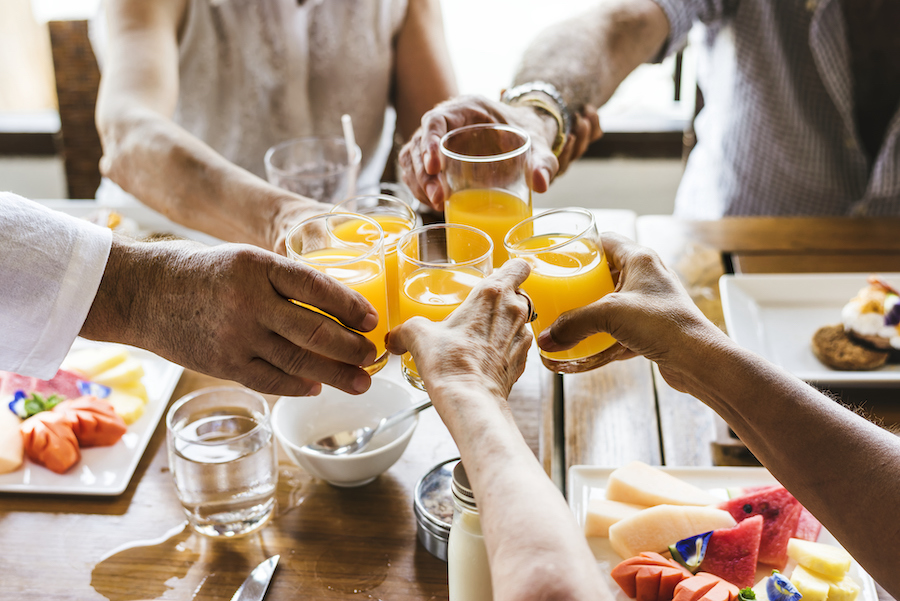 Taking simple precautions to avoid overheating or becoming dehydrated is especially important for older adults. As we age, our sense of thirst diminishes and our bodies naturally hold less water. Follow these sun safety and hydration tips to help stay cool this summer.
Tip #1
The best times of the day for outdoor activities in the summer are early morning and evening. Avoid being outdoors during the hottest part of the day, usually noon until the sun sets. If you are outdoors when temperatures soar, be sure to wear sunscreen on exposed skin, a wide-brimmed hat to shade your eyes and neck and try to stay in the shade as much as possible.
Tip #2
Taking frequent breaks to replenish fluids is important for avoiding dehydration and overheating in the hottest months of the year. Don't rely on your thirst to alert you to take a drink, try to get in the habit of doing so a few times every hour, especially when you're active outdoors.
Tip #3
Staying cool and hydrated does not mean drinking gallons of water. All beverages, except alcohol, count towards your daily fluid intake. Add sparkling water to your apple juice for a refreshing zing and dress up water with a slice of lemon, cucumber, or frozen berries to be more appealing and encourage regular sipping.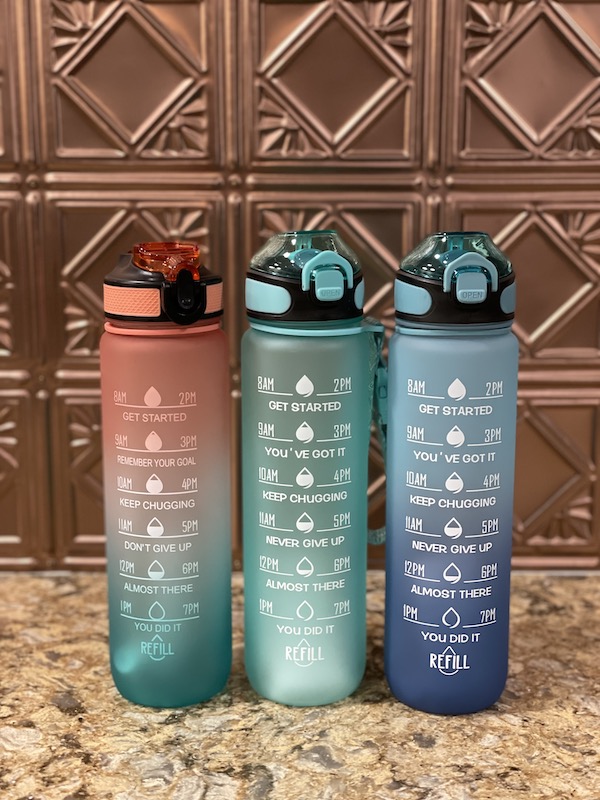 Tip #4
Drink up in style by putting your iced latte or sports drink in a stylish colorful water bottle. Insulated water bottles and tumblers keep beverages cool and ice cubes intact longer so you can enjoy every drop.
Tip #5
You can eat to stay cool and hydrated too. Many fruits and vegetables have a heavy water content, like celery, lettuce, cucumbers, oranges and tomatoes. Snacking on watermelon, grapes and kiwis is a healthy and delicious way to maintain optimum hydration levels.
Keeping Cool at Jackson Creek
Healthy, hydrating fruits and vegetables are always on the menu at Jackson Creek Senior Living, and residents have a variety of refreshing beverages like iced tea, juice and milk to choose from. Our numerous community indoor spaces are comfortably cooled to relax during peak hours, there are shaded areas to safely enjoy outdoor activities and every apartment has an individually controlled cooling system.
At Jackson Creek, we are doing our part to spread the word about staying cool and hydrated this summer by offering prospective new residents reusable water bottles that change color when filled with liquid and encourage users to drink up! If you'd like one, contact our sales team to schedule a tour and start planning your cool new retirement lifestyle with us.
Jackson Creek Senior Living is committed to supporting seniors in our community to live well and age well. Call us at 719-259-1331 to learn more about our independent and assisted living and memory support services for those 62+.