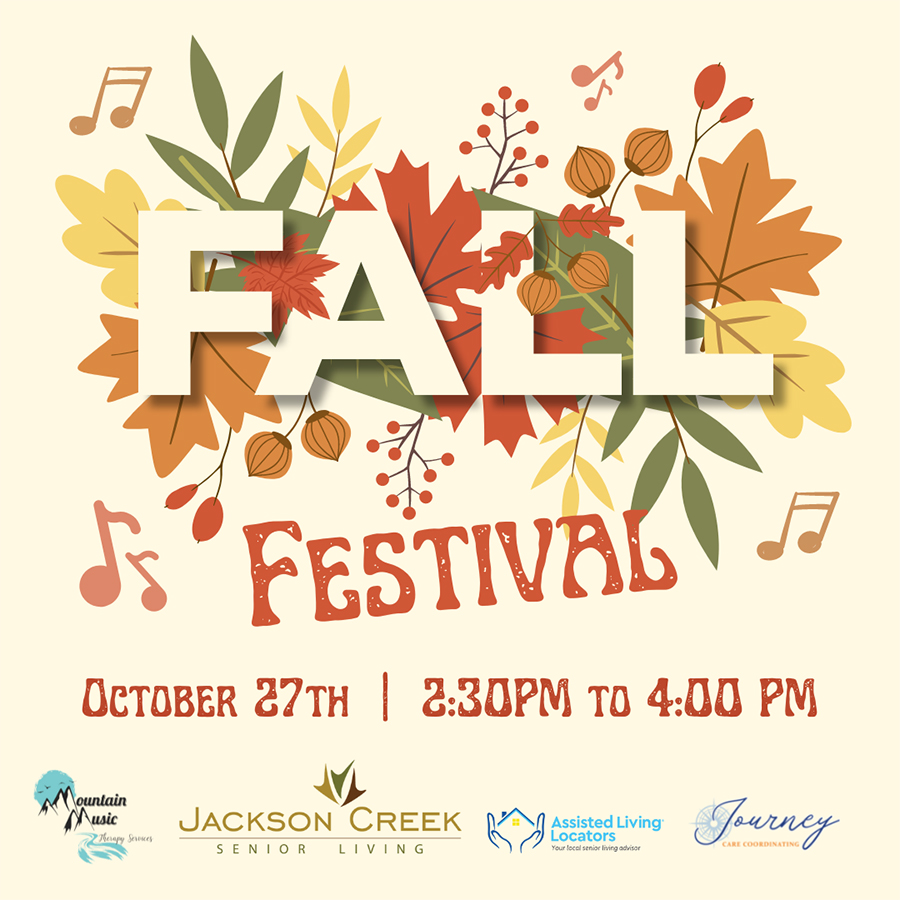 MONUMENT – Jackson Creek Senior Living today announced it will host a Fall Festival on Thursday, Oct. 27 from 2:30 to 4 p.m. in partnership with Journey Care Coordinating and Mountain Music Therapy Services.
Members of the public are invited to visit the Jackson Creek campus, located at 16601 Jackson Creek Parkway in Monument, to celebrate autumn's arrival while enjoying apple-themed treats, live entertainment and guided community tours.
Sponsored by Assisted Living Locators of Colorado Springs, this event is free and open to the public, but an RSVP is requested.

About Jackson Creek Senior Living
Located at 16601 Jackson Creek Parkway, Jackson Creek Senior Living is a Colorado-based retirement community offering independent living, assisted living and memory support services. The community is managed by WellAge Senior Living, a respected senior care management company.