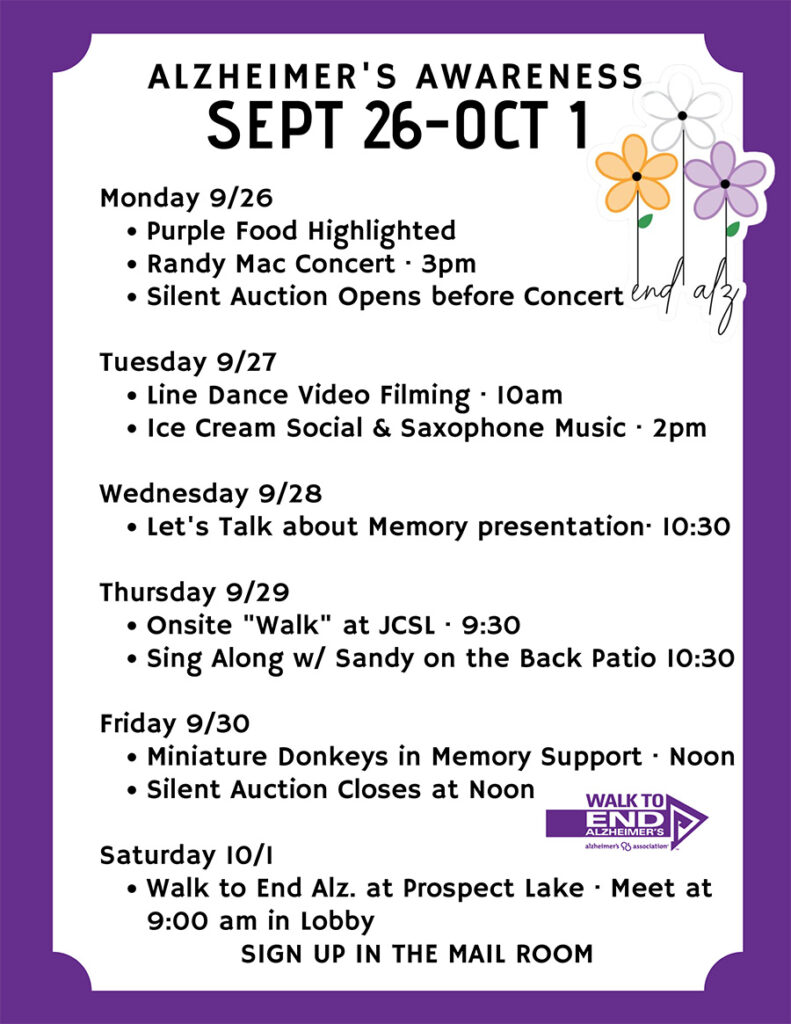 MONUMENT – Jackson Creek Senior Living today announced it will participate in Colorado Springs' annual Walk to End Alzheimer's on Saturday, Oct. 1 at 10 a.m. This year's event will be held at Memorial Park at Prospect Lake, 280 S. Union Blvd., and funds raised will support research efforts to discover methods of treatment and prevention for Alzheimer's and other dementias.
For more information about joining Jackson Creek's team of walkers or to donate, please visit: act.alz.org.

About Jackson Creek Senior Living
Located at 16601 Jackson Creek Parkway, Jackson Creek Senior Living is a Colorado-based retirement community offering independent living, assisted living and memory support services. The community is managed by WellAge Senior Living, a respected senior care management company.