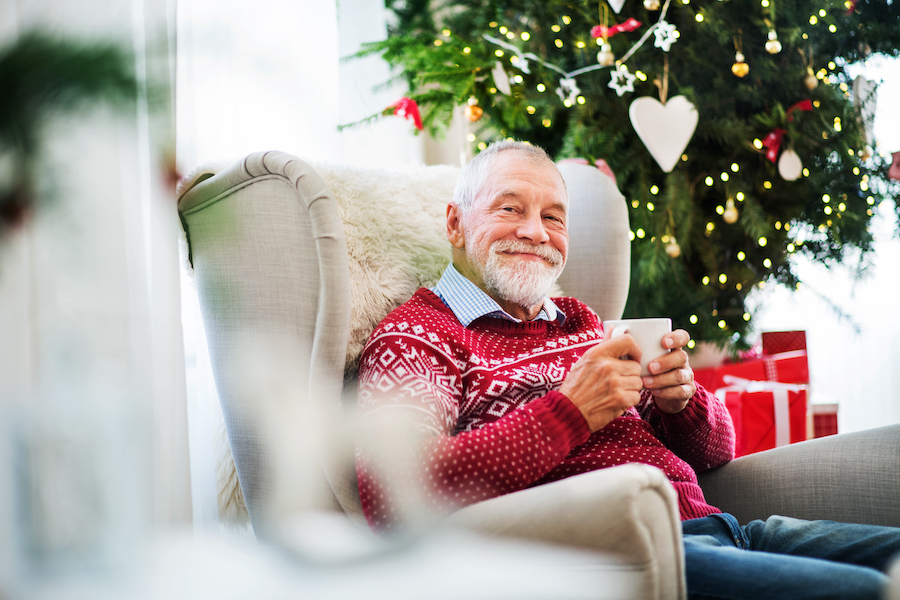 The holidays are fast approaching, which provides an opportunity to ensure a loved one's health and safety, and to check on the potential need for additional assistance or care. Visiting with your parents and elderly loved ones at family gatherings or in their homes, allows time to observe their physical and emotional well-being. Take time to examine the cleanliness and condition of their residence and make note of unopened stacks of mail, or expired foods in their refrigerator or pantry. These are all signs that it could be time for a discussion about assisted living and how it might be necessary and helpful for your loved one.
We understand that moving to a senior living community can be emotionally and physically difficult for everyone. When the time comes, Jackson Creek Senior Living has a caring team in place to help ensure your loved one's move goes smoothly. To reduce some of the uncertainty, we've prepared a moving timeline to help with the transition. Before you know it, they will be settled into their new apartment, enjoying a maintenance-free lifestyle, nutritious meals, experiencing 24/7 access to care and assistance with daily tasks, participating in activities, and meeting new people.
Two months before moving: Ask friends or family to help pare down and pack your loved one's belongings. Downsizing is a wonderful time to reminisce and share stories about their life. Decide what items to bring and which to donate or discard. If you prefer to hire professionals, look for businesses that specialize in later life moves. Visit the National Association of Senior Move Managers' website for resources in your area.
Six weeks before: Give family members a deadline to pick up any personal belongings they may have stored at your loved one's home. Schedule a moving sale or donation pick-up if needed. Change their mailing address and work together to notify their doctors, service providers and utility companies about the move.
One month before: Once your loved one has selected their new apartment, reach out to the community's sales team to request a detailed floor plan with measurements. This can help to visualize how much space they'll have to fill, think about what furniture to take, and consider how to decorate their new home.
One week before: Make sure all their important documents are in hand, including their will, power of attorneys, medical records, military records, diplomas, birth certificates, and passports. Pack an essentials bag with a change of clothes, pajamas, medication and toiletries, just in case they don't get everything unpacked the first night.
One day before: Get a good night's sleep. Tomorrow is sure to be an exciting day!
Jackson Creek has assisted living studios, one- and two-bedroom residences available. Services and care plans are tailored to residents' interests and needs, with an emphasis on resident-centered wellness programs that engage the social, spiritual and physical components of a fulfilling lifestyle.
Are you or someone you love considering making the move to assisted living? Call 719-259-1331 or visit the Jackson Creek website to find out how our senior living community provides everything you need to live well and age well.