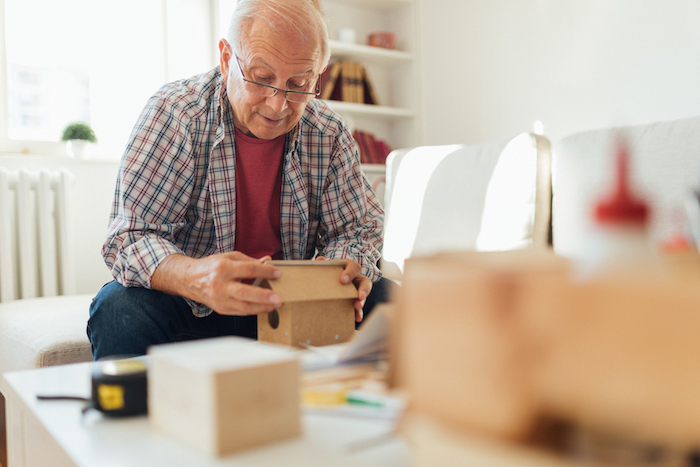 Many people have come to describe that phase of life after retirement as the "Golden Years."  What a great way to look at aging.  While most of us think of youth as life's most carefree time, the Gallup Global Emotions poll published in 2019 found that as those surveyed got older, they also reported less overall life stress.
Embracing aging and the unique joys it affords can be just as beneficial as the idea of "aging well" or "healthy aging." Here, we've compiled a few suggestions for how you too can start making peace with aging and living life to the fullest:
Manage expectations:
Aging helps us calibrate our expectations for what we can accomplish and how happy it will make us feel. Once we realize and accept that the time left for us to significantly change our lives is limited, the idea of focusing primarily on the things that bring us joy can be quite reassuring.
Appreciate the abundance of free time:
Getting older makes it easier to develop insight into what we personally need to achieve contentment in this life. Once we do, we can start focusing on enjoying the present!  Some people choose to fill their days with friends and activities, others prefer to relax in their apartments and some like to maintain a healthy balance of each.  Life at a senior living community provides residents with opportunities to use their free time however they wish.
Abandon "old age" stereotypes:
Aging looks different for everyone and today, many people are choosing to make the move to a senior living community in retirement and beyond, where they have more options and access to amenities and services as well as encouragement and support from a caring team.  This allows them to embrace their age and their abilities and make the most of every day.   
Explore your hobbies:
The "Golden Years" of adulthood are a wonderful time to revisit interests and passions that you may have put aside while holding down a career, maintaining a home or raising a family. Residents at senior living communities like ours have the time, space and resources to truly engage in what they love.   For some that might be taking an exercise or strength training class, or meeting friends in our dining room for a meal.  Others might enjoy some of the group activities like painting or jewelry making, or simply reading a good book by the fire in one of our comfortable gathering spaces.
At Jackson Creek Senior Living residents enjoy access to quality services and amenities that make it easy for them to grow and thrive.  Unlike most home settings, our community provides access to a fitness center with classes and equipment, a massage room and salon, a putting green and walking paths, a library, theater and chapel space, as well as scheduled activities and programs.   Our senior lifestyle community also employs a dedicated Life Enrichment Director who oversees a full activities calendar driven by residents' interests and requests. On any given day residents can enjoy chair yoga, crosswords, ice cream socials, strength training, movies, bingo, wine and food tastings, scenic drives, pet therapy, bread baking, celebrations, concerts and more!
Are you interested in a senior living community where age is no object, where expanding your horizons is encouraged and where you can try something new every day? Visit Jackson Creek Senior Living to find out how our programs and services can provide you with the opportunities to live a lifestyle that suits you, at any age.