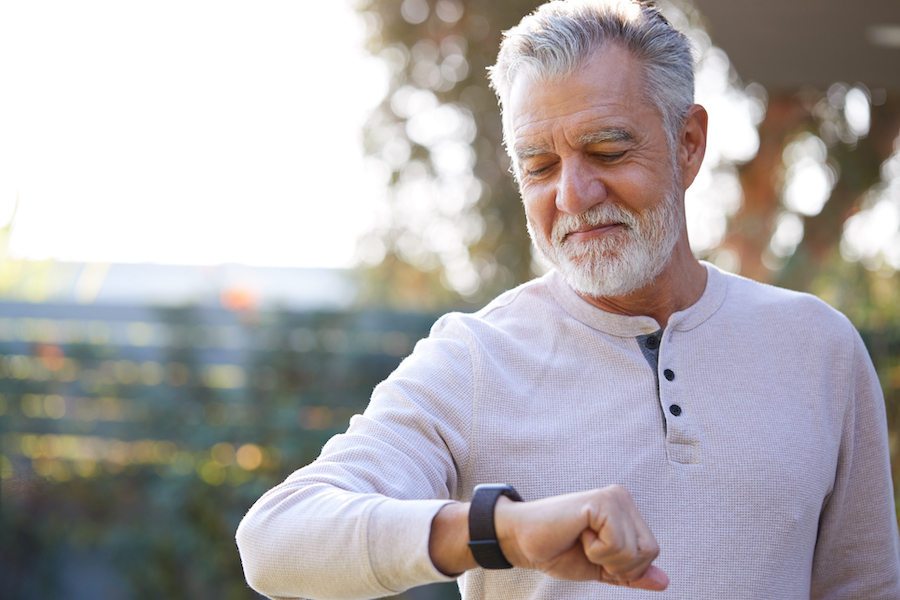 While older generations have traditionally been slower to adopt new technology, that all changed during pandemic restrictions when many seniors embraced it to stay connected with family and friends, communicate with health care providers, and engage with their community. Senior living providers know that uplifting connections, fulfilling interactions and a sense of belonging are essential for older adults. That's why communities like Jackson Creek have interactive technologies in place that make it easy for residents to stay connected and engaged while promoting safe, virtual interaction among residents, team members, and families. And while technology may be hard to navigate for some, we offer tech-friendly classes to ensure those who want to use it are set up for success in the community.
Technology to Enhance Residents' Life
Technology creators are offering more devices designed to appeal to seniors by helping them maintain their health and safety and improve how they communicate. Hearing and vision loss can lead to frustration and isolation for seniors because they can't effectively engage with their surroundings. Jackson Creek employs the latest technologies to help residents overcome those limitations and enhance engagement and communication so they can be successful and maintain a purpose in the community.
Hearing loss is common as we age and can negatively impact seniors. It often results in confusion and anxiety and can limit the ability to communicate with others or enjoy pleasurable activities. In some cases, hearing loss can be mistaken for dementia and cause undue concern about a loved one's mental health. To assist our hearing-impaired residents, our community is equipped with Hearing Loop technology, which is compatible with most hearing aids to help filter out background noise for a better listening experience during group events and activities.
To prioritize communication between families and team members, Jackson Creeks utilizes LifeLoop, a digital community portal accessible from most laptops, smartphones, and computers. Residents can send and receive messages from family, share photos, register for community events, and even make maintenance requests or schedule transportation.
With high-speed internet available throughout the community, residents can utilize wearable technology such as smartwatches, activity trackers, and medical monitoring devices like our emergency alert pendants. For entertainment, we developed Jackson Creek TV (JCTV), our in-house television channel that broadcasts private programming on flat screens in the community and in residents' rooms. Residents can also take advantage of It's Never 2 Late digital touch screen systems that house an extensive library of educational, entertainment, cultural, and health content.
Technology will continue to play a big role in the future of senior living. That's why Jackson Creek is committed to partnering with industry leaders and investing in innovative solutions that keep residents connected, safe and engaged, which is an essential part of our person-centered approach to care.
Call 719-259-1331 or contact us online to learn how you or your loved one can find connection and joy in our community.