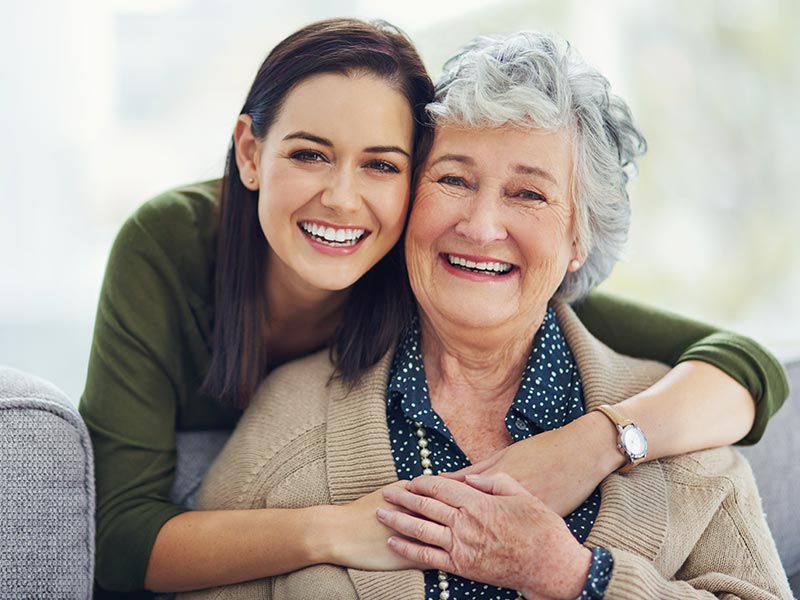 There are many resources available for adult children helping their parents navigate a transition to senior living, but some of those tips might not be as helpful for older adults who have decided to do so on their own. It's becoming an increasingly common decision for retirees to downsize early and make the move to a retirement community, but this can be difficult to talk about with your loved ones.
No matter your reason for considering senior living, it's important to feel supported by your loved ones—you don't want to leave your adult children feeling guilty or worried about the transition, and it's possible you will need their help or advice as you finalize a few decisions.
Here are some tips to help the conversation go a little more smoothly…
Explain Your "Why"
If you've never discussed senior living with your family before and suddenly bring it up, they'll probably want to know what prompted your interest. There are a number of reasons you may be considering senior living—maybe you're tired of dealing with home maintenance, or want to live somewhere with more opportunities to socialize. For many, there is a lot more peace of mind knowing additional assistance or medical care is available if your needs change. Whatever your reason, remember to be gentle and transparent when you talk to your family. Reassure them that you are seeking the best options for your well-being
It's also important to note that if your "why" involves seeking medical help either for yourself or your spouse, this is a good time to be honest about new health or medical needs. While it can be difficult to talk about, they will appreciate knowing now, rather than finding out much later. This is often the point in the conversation where guilt can start to set in, so let your children know you do not expect or want them to put their lives on hold to care for you—but you would love for them to visit you whenever they'd like.
Discuss Finances
Transitioning to a senior living community can sometimes require some financial adjustments, so don't be surprised if your family asks how you're going to pay for your new living situation. If you anticipate your children will be largely concerned about money, prepare a budget or outline of your finances to share with your family.
Your new budget may not be able to accommodate providing financial support for other members of your family. This can be a difficult topic to bring up, especially if you have adult children or grandchildren who rely on you from time to time. This can turn into a heated conversation if it isn't handled with some compassion, and you may need to come prepared with ideas or plans to help them achieve financial independence.
Ask for Help
Involving your children in the moving process, from downsizing to move-in day, might help them feel more confident about your decision. If they live nearby, invite them to tour communities with you. If they're farther away, you can call them after your tours to get their input.
Even after you've chosen your community, there are still plenty of ways your children can help out. Give them the option to claim what they want for themselves when you start downsizing—this can prevent some feelings of resentment later on, especially if you didn't exactly know what they've always wanted to inherit. Packing and moving is a large undertaking, so getting their help can take some stress off you and help them feel involved in the process.