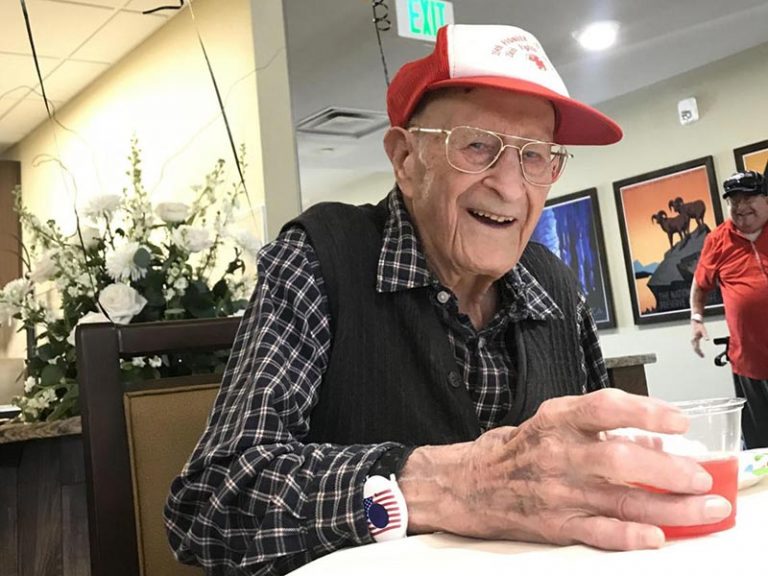 Col. Earl Depner has no secret to living a long life, but he continues to do it after 102 years.
Depner, a retired colonel in the U.S. Army Air Corps, was honored Nov. 12 at Jackson Creek Senior Living in Monument with a celebration in honor of his 102nd birthday. Depner, a veteran of World War II and the Korean War, was feted on his birthday, the day after Veterans Day.
Although Depner was aware of the upcoming celebration at the facility, he said he was surprised by the turnout of fellow residents, staff and friends.