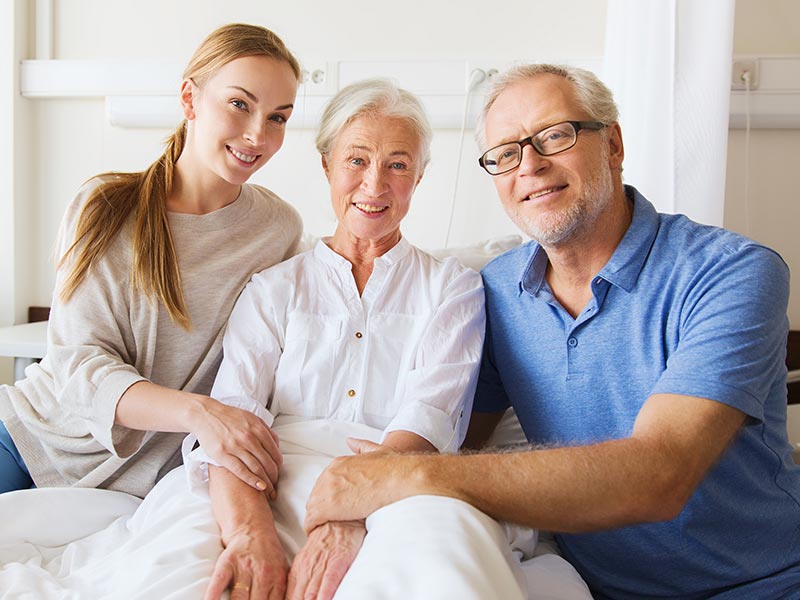 While serving as a caregiver for an aging family member or friend can be a rewarding task that provides a sense of purpose, it also means committing to responsibilities that can be mentally, physically and financially draining. Families of seniors often believe that caring for a loved one at home is the best option. They may believe that their loved one will be more comfortable in a familiar setting and that providing care on their own will be cheaper than paying for long-term care services. What they often forget to consider is the true cost of caregiving. A recent report by Fidelity Investments highlights the overall cost of caregiving for the seven in 10 adults who serve as an informal caregiver to an aging loved one. The report found that these adults spend 30 billion hours each year providing informal care, amounting to $522 billion worth of unpaid wages.
When broken down by individual, Fidelity Investments found that each informal caregiver spends an average of $6,954 per year on tasks related to their role, which is almost 20 percent of their annual income. In Colorado specifically, where the cost of informal caregiving is estimated to be even higher, individual caregivers spend approximately $7,400 on care-related tasks each year. What's more, the time-consuming nature of senior care causes many informal caregivers to work less, take unpaid time off, retire early or even resign in order to free up more time for their loved ones. As a result, experts estimate informal caregivers lose more than $300,000 in income and job-related benefits over their lifetime.
When Informal Care Isn't the Best Choice
Despite these numbers, informal care remains a popular choice in Colorado. In 2015, the Colorado Institute of Health found that more than 500,000 residents were providing unpaid care to someone age 50 or older. To fund care-related expenses, many informal caregivers reduced contributions to their retirement accounts and withdrew from personal savings, further increasing the cost of caregiving.
Why do so many families continue to provide informal care even though it costs them time and money they may not have? It's because they tend to believe that paid care is out of their reach. To a casual observer, living in a senior living community may seem expensive. But when families factor in what is being provided – dining services, supportive health services, transportation, rent, technology, and many other amenities and services that can help residents live safely and comfortably – they understand the value and can easily budget forward many years. In addition, many families learn they save a lot on keeping home in the community going, property taxes, and more. Since the majority of informal caregivers incur out-of-pocket costs for their loved ones, senior living communities can actually be a more affordable option over time.
Senior living communities can also help ease the emotional burden often associated with informal caregiving. Families often express relief after moving their loved one into a retirement community because trained staff are able to provide ongoing support and monitoring of their loved one's specific needs. This allows family members to focus on other aspects of their loved one's care, such as nurturing their social and emotional well-being. And, in many cases, seniors who move to a retirement community often conclude they should have done it sooner.
At Jackson Creek Senior Living, we're committed to helping our residents live well and age well, which is why we offer a number of care options, extensive wellness services, and life enrichment opportunities to help seniors thrive. We also have many apartment sizes and price levels. If you have any questions on the cost of caregiving or senior living in general, please contact us. We look forward to being a trusted and objective resource for families in Northern El Paso County.