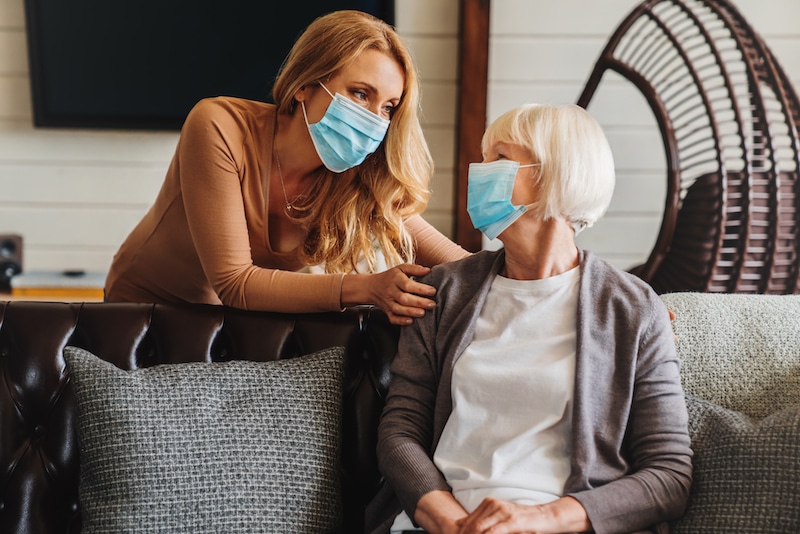 What is assisted living? At senior living communities like Jackson Creek Senior Living, assisted living provides residents with lifestyle options designed to help them thrive independently, along with access to safe, comfortable surroundings, a supportive environment of friendly peers and caring team members, healthy, chef-prepared meals, and a schedule of stimulating events and activities. Let's take some common misconceptions about assisted living and debunk them one by one.
Myth #1: I'll lose my independence
Assisted living residents do not need around-the-clock help, but at most senior living communities, services and amenities are available to ensure they enjoy a simplified, maintenance-free lifestyle. At Jackson Creek, residents live in their own private apartments with access to services for every household need, including housekeeping, maintenance and laundry. Residents who prefer a break from cooking in their own private living apartment kitchenettes can enjoy three healthy, chef-prepared meals a day served in our restaurant-style dining room. We also offer scheduled transportation to nearby points of interest and appointments so residents can venture off campus when desired.
Myth #2: Assisted living = nursing home
At most senior living communities, assisted living offers personalized supportive services that foster independence in a residential setting. Services at Jackson Creek are tailored to the needs of each resident and are developed in collaboration with our care team, the resident and family. In some cases, this may mean only housekeeping and dining services, and in others, support might include medication management and assistance with using the bathroom, dressing and grooming. We see each resident as unique, so their care plan will match their needs.
Myth #3: I can't enjoy my favorite hobbies
The hassle-free lifestyle of assisted living allows residents more time, energy and freedom to exercise their independence and pursue the activities and interests they love. Most senior living communities, including Jackson Creek, have a large list of daily activities and amenities to suit whatever interests you. For example, Jackson Creek is home to exercise and therapy spaces with fitness equipment, a massage room and salon, theater/chapel space, library and game rooms. If you love being outdoors, we also have a putting green, raised gardening beds, outdoor dining, gazebos and walking paths.
Myth #4: I'll be lonely
Assisted living residents at most senior living communities, including Jackson Creek, have the option to join resident groups and clubs to meet new people as well as access to communal spaces that make socialization easy. In addition, our full-time Life Enrichment and Wellness Director, who develop our scheduled social events and activities so residents have plenty of opportunities to make connections with new friends.
Want to learn more about assisted living at Jackson Creek Senior Living? Give us a call at (719) 259-1331 or go online to schedule a tour.