Readily accessible care and frequent peer interaction have always been key benefits for residents at senior living communities. Now, as we navigate life through this pandemic, families of older adults who live alone are increasingly discovering the benefits that senior living communities provide for their loved one.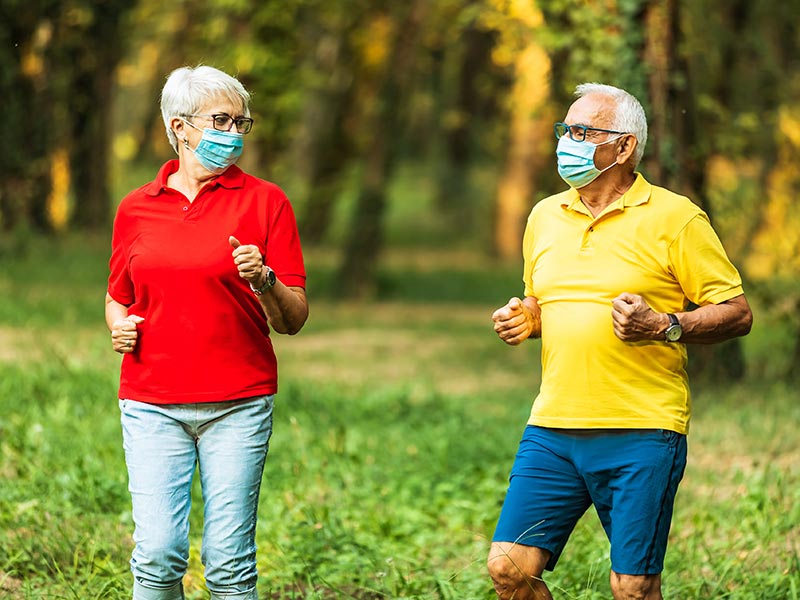 Not only do these seniors need more responsive care to manage both their health and activities of daily living, but many are also feeling extremely isolated and in need of social opportunities that a home health aide or relative dropping off groceries just cannot provide.
According to the AARP, more than 70 million Americans aged 50 and older have at least one chronic medical condition. With age, these conditions require more care, so transitioning to a senior living community would provide these individuals with the care team and resources needed to handle or prevent a medical crisis.
In addition, senior living community team members can help residents complete daily living activities such as dressing, bathing and medication assistance. They are also trained professionals who can provide care in a way that protects privacy and promotes dignity.
During the pandemic, daily tasks have become more difficult with the new health protocols and social distancing restrictions, especially for those who are physically frail or experiencing cognitive decline. Assisting residents with transportation to procure groceries, prescriptions and other essential supplies is woven into the services provided by many senior living communities, eliminating the concern of their residents on how to get essential goods.
In addition to having health and personal care resources readily available, senior living communities also provide frequent social interaction. This alone tends to improve intellectual and emotional engagement in seniors and helps to ward off the negative effects of social isolation including anxiety, depression and immunosuppression.
Benefits like these have become even more essential in the face of social distancing restrictions during COVID-19. As these restrictions begin to ease, communities looking to increase residents' social connections are beginning to establish safe visiting areas for families. Many are also providing high-speed internet services throughout their communities and assisting residents with technology, for easier online social interactions with family and friends.
When a formerly homebound senior moves into a senior living community, they have opportunities to walk around the community, enjoy chef-prepared meals and snacks with restaurant-style dining, interact with other residents and team members and take part in stimulating activities. This simply cannot be replicated by an occasional visit from a home health aide or relative.
As a result, there are improvements to the mood and activity levels of the resident new to life in a senior living community. These individuals also experience a positive impact on cognition. In fact, scientists who study how to prevent or forestall the development of Alzheimer's disease, have come to understand that socialization is essential in combating cognitive decline.
Jackson Creek Senior Living independent living, assisted living and memory support accommodations for seniors are accompanied by frequent resident engagement and accessible healthcare assistance when and if needed. Learn what our community can offer you or your loved one by calling (719) 259-1331 or scheduling your personal tour.