If you are planning to visit an aging parent or older loved one over the holidays, it can be a good opportunity to make sure they are living in safe and healthy conditions. While enjoying their company this holiday season, try to take a moment and assess the state of their house or apartment, observe their emotional state and personal care habits, and check for strange or illogical behavior. These 10 signs can help you determine whether it's time for your parent or loved one to consider assisted living.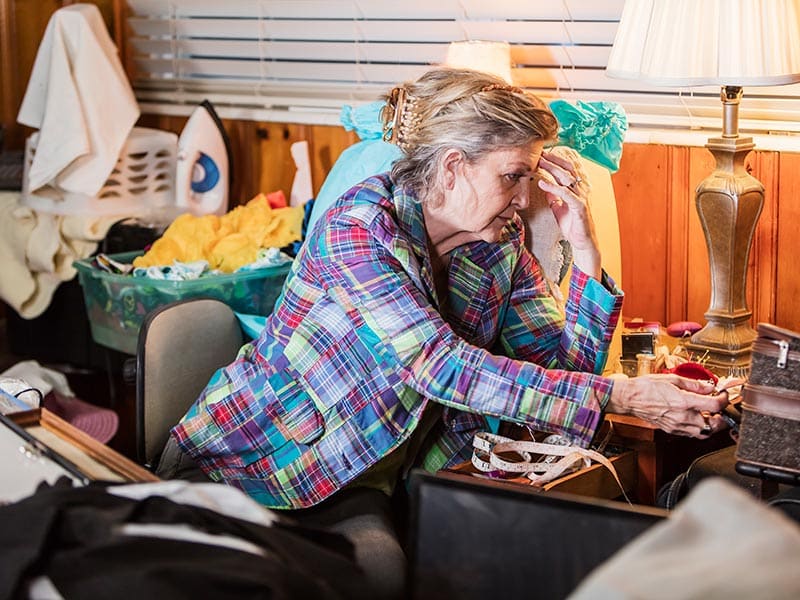 1. House in disarray
Is their home or apartment dirty or disorganized? Look for broken fixtures or appliances, extremely dusty surfaces and dishes piled up in the sink.
2. Unkempt clothing or appearance
Have you noticed poor personal hygiene habits? Take a good look at their appearance, clothes and body to gauge whether they have been taking care of themselves.
3. Expired foods
Check for evidence they are keeping their refrigerator stocked and emptying it when food goes bad. If not, there will be a bad smell coming from the refrigerator or pantry.
4. Medication mismanagement
Is your loved one missing doses of their medication or giving themselves the wrong ones? Check that they are sticking to their correct medication schedule.
5. Change in diet, weight loss or gain
Take note of what your loved one is eating. Do you notice new excessive weight loss or weight gain? If so, it may be a sign they are losing track of their meals or overfeeding themselves.
6. Concerns with their driving
Look for evidence that their car or garage have been damaged. Multiple dents are a good indicator that their driving skills are no longer up to par.
7. Change in mobility
Take note of how much your loved one is moving around. Are they having trouble sitting down, walking or standing up?
8. Experiencing confusion
Look for signs of strange or irrational behavior or statements. Does your loved one seem to have a strong grasp on reality?
9. Dangerous behaviors
Check if they regularly put themselves in harm's way whether out of forgetfulness or due to a cognitive lapse. For example, have they left the stove on or water running?
10. Mail stacking up
Is there a lot of unopened mail or bills on your loved one's kitchen counter? If you can, check their financial statements to see whether they are still paying their bills on time.
If you're concerned about your parent or loved one, don't hesitate to connect with a member of our Jackson Creek care team. We can provide you with community resources, offer you a well-being assessment, arrange a short-term stay while you assess your options, or introduce you to our senior living options, which include independent living, assisted living and memory support. To reach our team, call (719) 259-1331 or contact us online.