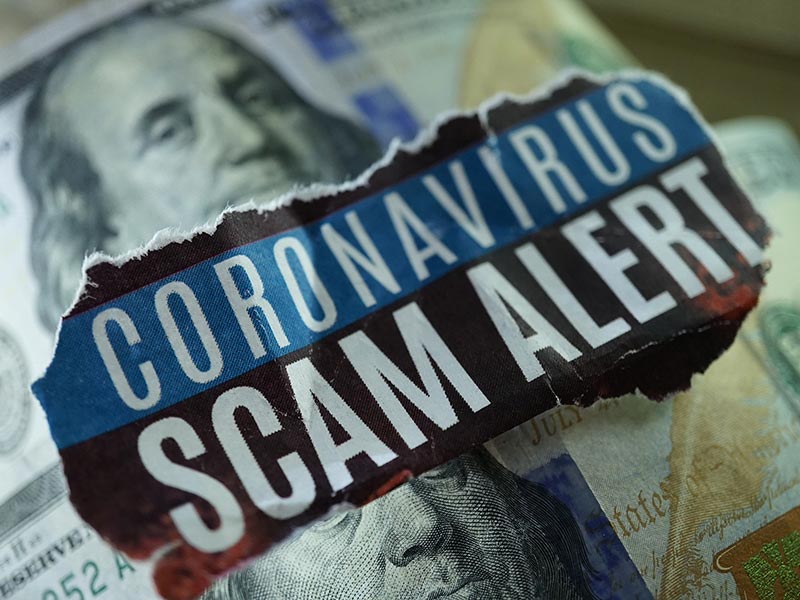 If you're a caregiver for an older adult, you likely know the steps you can take to protect them from phone or online scammers. But the pandemic has created a new breed of fraudster you might not know of — scammers who exploit today's headlines to prey on vulnerable seniors' virus-related fears and make off with their money.
But, with a bit of savvy and an abundance of caution, seniors can learn how to identify fraudulent calls and emails and guard against scammers. Use this list of dos and don'ts to help the older adult in your life avoid falling victim to a COVID-19 scam artist.
Five Dos for Seniors to Avoid COVID-19 Scams
Do be wary of emails, calls and social media posts that advertise free COVID-19 test kits, then ask for your credit card information. You can refer to the FDA website for a list of approved tests and testing companies.
Do ignore text and phone scams that advertise new drugs, vaccines, and devices that purport to prevent or cure COVID-19.
Do be suspicious of callers who claim to be from the Social Security Administration who say your benefits will be suspended due to COVID-19 unless you provide information or payment.
Do look critically at emails that offer low-cost health and life insurance and "free gifts."
Do disregard emails and phone calls in which the sender claims to be from the federal government and asks for bank account information so your stimulus money can be "released."
Five Don'ts for Seniors to Avoid COVID-19 Scams
Don't answer calls or respond to text messages that come from unknown or suspicious numbers.
Don't click on links or download files from unexpected texts or emails, even if the email address looks like someone's you recognize.
Don't share personal information such as Social Security, Medicare and credit card numbers on an unsolicited call, text or email.
Don't trust any caller who pressures you to make an immediate payment or share your personal information.
Don't donate money to anyone claiming to be calling from a COVID-19 relief charity. Always call or check the organization's website first.
If you or an older loved one receives a suspicious text, call, or email related to COVID-19, the best course of action is to file a complaint with the FCC so that authorities can minimize the potential damage and prevent future fraud.
To learn more about how to protect your older loved one or yourself from COVID-19 scams, visit the FCC website for a list of additional consumer resources.