MYTH: "ALL SENIOR LIVING IS THE SAME"
The days of one-size-fits-all "old folks' homes" are long gone, and good riddance! Seniors have more options than ever when it comes to finding the perfect place to call home. The differences between and within individual communities can be vast. It's important to identify what matters most to you, explore your options thoughtfully and, above all, never settle for less.
No two communities are identical, and that's a good thing
Today's senior living communities are designed to accommodate individual needs and interests. There's no catch-all activity or amenity that residents will love and need, so it's the responsibility of each community to tailor programs to their residents. As a result, many senior living communities have, to some extent, customized routines to reflect feedback and preferences of current residents.
When looking for a senior living community, it will be important to look at event and activity line-ups. It's crucial for older adults to prioritize wellness from a physical, emotional and intellectual perspective. Taking advantage of community events, services and amenities can keep residents active and engaged – if the options are a good fit.
There's something for everyone
Finding senior living that supports a busier or more active lifestyle is key for older adults who subscribe to the idea variety is the spice of life.
For a lifestyle supported by a broader approach to wellness, older adults should seek a community with diverse activities and events. For example, the scope of programs and activities at Jackson Creek developed by our full-time wellness director supports residents' well-being with more diverse options.
Each community offers a variety of different living options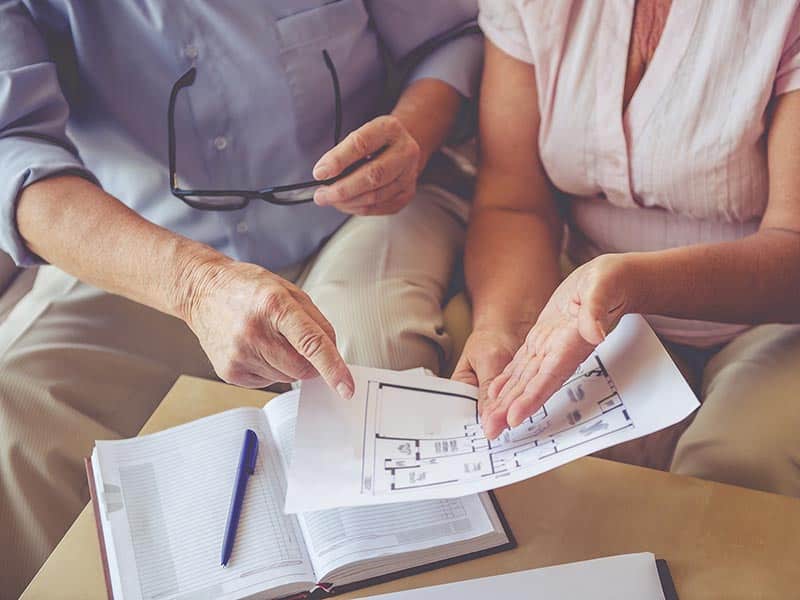 Choosing a community is just the first step. When it comes to living accommodations, many senior living communities have a variety of living options to choose from. You can decide what level of care you'll need immediately, but it's worth keeping in mind whether to choose a community with a wider range of care services and living options. Not all senior living communities offer multiple living options on a single campus.
In addition to different living options with varying levels of independence, residents often have the option to decide which specific amenities to install or have in their own apartments. Living in a senior living apartment isn't always too different from renting or owning any other property; the luxuries you live with tend to be optional – to a degree. With a la carte customization, you can personalize your senior living apartment to suit your lifestyle. So, for example, if you don't anticipate needing WiFi in your apartment, you can choose not to have it.
THE TRUTH ABOUT SENIOR LIVING IS that it's a completely personal experience, and often very customizable. Seniors can make decisions about their community and apartment and design their own lifestyle at every point. The benefits of onsite amenities and skilled staff make senior living communities necessary for many older adults, but the diverse selection of residences paired with the breadth of living options within each community provide peace of mind for seniors and their loved ones while transitioning into a new lifestyle.