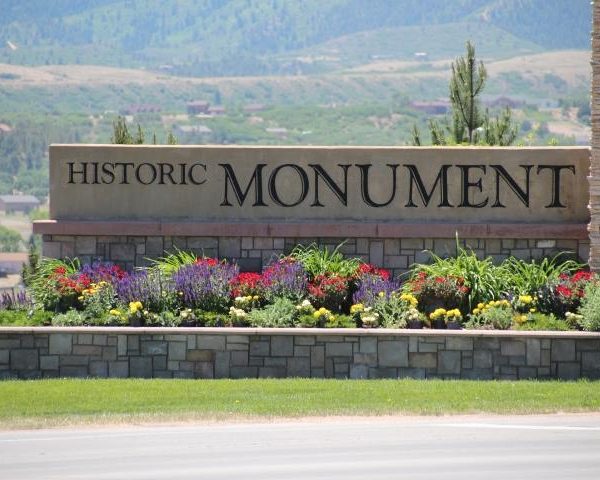 With the senior population in El Paso County and the Monument area expected to increase 62 percent by 2020, many local seniors and their loved ones are beginning to explore housing options to meet future lifestyle and care needs. The term "senior living" covers a broad range of residential and care options, which makes choosing the right community for yourself or a loved a confusing and often daunting process. Before you begin researching communities and setting up visits, it's important to fully understand the differences between each senior living option. This will allow you to make an informed decision and help you know what to look for, and what questions to ask, as you begin your search.
While local resources like the Colorado Springs Senior Information and Assistance Center, operated by the Pikes Peak Area Agency on Aging, and the Tri-Lakes Silver Alliance Senior Center can offer you advice and guidance, the senior living option you choose should ultimately be based on your — or your family member's — wants, needs and personality. You should also consider prioritizing future care needs, as they can change with age. To help you make the right choice, Jackson Creek Senior Living, Monument's new retirement community, has broken down the differences between three of the most common senior living options.
Independent Living
Independent living is designed for active adults who want to continue living on their own while enjoying a supportive and stimulating way of life. Residents typically reside in private apartments with full kitchens but have access to community dining usually through a meal plan and dining venues; housekeeping is usually offered as well. Independent living communities also offer opportunities for social connection and personal enrichment, making it a good option for seniors who feel lonely, isolated or want to leave home ownership obligations behind. Services and amenities, such as fitness centers, wellness programs, clubs, happy hours and a regular calendar of activities, are designed to encourage socialization and a healthy lifestyle.
Assisted Living
Assisted living communities are designed for seniors who are able to live independently but may need help with activities of daily living. These communities offer personal and support services, such as medication management or assistance with dressing and bathing. And like independent living communities, they offer a calendar of social activities, dining services and housekeeping. However, they also have medical professionals on hand to assist with care as needed, giving residents and their loved ones peace of mind.
Memory Care
Memory care is specifically designed for seniors living with Alzheimer's, dementia or other forms of cognitive impairment. While some communities cater exclusively to memory care residents, oftentimes memory care is provided in a secure area of an assisted living community, such as a separate floor or a private wing. Residents enjoy sensory-based social programming to help them engage with each other, their loved ones and the world around them. Trained dementia care staff cater to residents' individual needs, and round-the-clock security prevents residents from wandering, which is a common and potentially dangerous symptom of memory loss.
Continuum of Care
Full service or continuum of care communities house several senior living options in one building or campus. Typically, independent living and assisted living are offered, along with rehabilitation, skilled nursing or memory care services. These communities are a convenient option that saves residents from the stress and hassle of moving should their needs or circumstances change.
Jackson Creek Senior Living will open this fall. The community will offer independent living, assisted living and memory care residences, with access to additional health services through its 24-hour nursing staff and community health partnerships, including rehabilitation and home health organizations. With a philosophy of "Live Well, Age Well," Jackson Creek provides residents with a supportive environment and the peace of mind that their healthcare and social needs are being met. Managed by WellAge, a professional management firm based in Colorado, Jackson Creek will support its residents by providing high-quality amenities that create a comfortable living environment brimming with enriching activities suited to individual interests.
For more information about Jackson Creek Senior Living and the varying levels of senior living options, visit www.JacksonCreekSeniorLiving.com or call the Welcome Center at 719-725-6060.